EXPLORE MIAMI
Why invest in Miami?
It is the comfort of an investment in real estate, with the advantages of a constantly growing market. It is a city rich in opportunities, ideal for undertaking both personal and professional projects.
Miami has positioned itself as a thriving center for the arts, and is one of the most prominent cities in the United States. It has become one of the most attractive destinations, both for tourists and investors.
Our goal at MIAMI Inmobiliario is to help you guarantee your future, through the investment of a house or apartment in this effervescent city. Our commitment is a safe process that gives you peace of mind when handling your assets.
THE ESSENTIALS OF BUYING
A HOUSE IN MIAMI
It is important to understand that Miami has 28 very diverse zones. To find the ideal property for your goals, you must first consider what area you would like it to be in.
In addition, you should consider what type of asset you want to buy.
Is it residential, commercial or vacation? This refers to the use you will give it: If you will keep it leased or it will be a second home. Based on this you can make an estimate of the expected return.
Get to know each area of ​​Miami in particular. Discover the history, culture and diversity associated with each neighborhood. It is not necessary to know them thoroughly: just the essentials to get started.
---
Schedule a free 15-minute consultation with Carlos Balart, founder and CEO of MIAMI Inmobiliario. Clear your doubts and verify that a real estate in Miami can bring the peace of mind that you long for.
---
Discover the areas of Miami, buy informed and find the best area for your goals.
Explore what each area of ​​Miami has to offer, including properties' charm, history and character. We have selected the areas that, in our experience, work best for investment returns. Allow us to guide you without limiting your ideas. There is no "right" or "wrong" area in which to buy a home in Miami. But there are characteristics that will allow you to determine the ideal area for you.
downtown miami
NEIGHBORHOOD
In Downtown, the central area of ​​Miami, you can find places like the Miami Heat or the popular Mary Brickell Village. There are also parks like the Bicentennial and Bayfront, where you can enjoy live music shows, like the Ultra Music Festival.
Here you will also find the Pérez Art Museum and the Miami Science Museum. The Arsht Center for the Performing Arts hosts some of the nation's most prestigious music, ballet, opera and theater performances.
WHAT ARE THE ADVANTAGES OF DOWNTOWN FOR THE PURCHASE OF A PROPERTY?
Downtown Miami is full of buildings with a multitude of exclusive amenities, security and benefits for a sophisticated lifestyle. This area is attracting more and more people, which increases the value of homes year after year.
Also, the price of properties in downtown Miami can vary widely.
Medium-sized apartments can be found at an affordable price, or luxury penthouses with stunning panoramic views of the bay.
WHAT ARE THE ADVANTAGES OF DOWNTOWN FOR ITS RESIDENTS?
Downtown Miami is where the hustle and bustle of the city gathers, between glittering skyscrapers and spectacular views of the bay.
On the one hand, in downtown Miami you can find various tourist destinations, such as the Port of Miami or the American Airlines Arena. On the other hand, there are century-old buildings that become the home of the residents of the neighborhood. It is a place where past and present overlap.
Select zone
South Beach, Miami
NEIGHBORHOOD
South Beach is part of Miami Beach: a small area with easy access. Very popular among those who prefer to move in a simple way. It is an exclusive area, with single-family homes and many high-end apartments, offering unparalleled views of the ocean or downtown Miami.
It is the perfect place to experience a great cultural variety, where delicious Latin food stands out, with foodtrucks, cafes and haute cuisine restaurants.
WHAT ARE THE ADVANTAGES OF SOUTH BEACH FOR THE PURCHASE OF A PROPERTY?
It is the perfect place to enjoy Art Deco architecture and excellent cuisine by the sea. Haulover Park is great for fishing, golfing, tennis, or biking.
South Beach offers an eclectic balance of world-class hotels and a culinary hotspot of all kinds. Plus, the clear blue water and stunning white sand beaches form the postcard Miami's Ocean Drive skyline.
WHAT ARE THE ADVANTAGES OF SOUTH BEACH FOR ITS RESIDENTS?
Those who live in South Beach tend to feel more conscious about their image. This can help improve your diet and increase your exercise routine. There are plenty of gyms and outdoor exercise spaces. It is very common to go for a bike ride, run or walk to take advantage of the pleasant tropical climate.
Lastly, don't overlook the excellent views of the Miami skyline and Biscayne Bay that can be glimpsed from South Point Park.
Select zone
Bal Harbor is a village located north of Miami Beach. Originally called "Bay Harbor," it covers less than a square mile. Bal Harbor Village is an elegant haven of exquisite design and a world-class attraction for luxury tourism.
In addition, it is a community with a population of approximately 3.000 residents who enjoy a high-end lifestyle. With exclusive residences and apartments, exceptional restaurants, shops and endless entertainment.
At the same time, with gardens of exuberant palm trees and tropical foliage, which can be seen when walking anywhere in the villa. Without a doubt, it is an area that maintains the highest standards and services.
WHAT ARE THE ADVANTAGES OF BAL HARBOR FOR THE PURCHASE OF A PROPERTY?
Bal Harbor is considered the jewel in the crown of South Florida. The beauty of the sun on white sand beaches and crystal clear waters of the Atlantic Ocean, create an allure of opulence and sophistication. A unique tropical paradise, with the best things that life has to offer.
In addition, you can find restaurants, cafes and parks to enjoy various environments!
WHAT ARE THE ADVANTAGES OF BAL HARBOR FOR ITS RESIDENTS?
It is the ideal place to enjoy a dense urban feel where most of the residents own their homes. With abundant restaurants, cafes and parks, it is a space favored by retirees and liberal residents.
It is a community with high international recognition among countless famous figures such as John F. Kennedy, Lyndon Johnson, Richard Nixon and Bill Clinton.
Select zone
Miami Beach encompasses the following neighborhoods or neighborhoods: SoFi (South of Fifth), South Beach (SoBe), Mid Beach, Sunset Islands, North Beach, Surfside, and Bal Harbor.
Miami is a city that is always awake and full of energy to feel the exclusive fun. If you enjoy trying new flavors, delight yourself with the most cutting-edge art, or enjoy international sports, the nightlife will be the finishing touch for a unique experience.
Miami Beach shows the Art Deco influence in all parts of the city. It is the first neighborhood of the XNUMXth century recognized by the National Register of Historic Places, which attracts tourists every year. Hotels on Collins Avenue and Ocean Drive are known for their striking bright or pastel hues, bold floral designs, and abstract structures that often feature geometrically shaped window facades.
The international food scene is also growing, and local talent has found a way to bring Miami's multicultural influences into the kitchen to put exquisite flavors on anyone's palate.
WHAT ARE THE ADVANTAGES OF MIAMI BEACH FOR THE PURCHASE OF A PROPERTY?
SoFi is without a doubt one of the most luxurious neighborhoods in Miami Beach. Constantly developing new apartments, SoFi is home to the city's most affluent residents and celebrities.
North of Mid Beach is North Beach, with oceanfront hotels and resorts occupying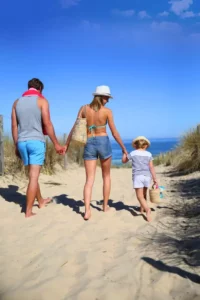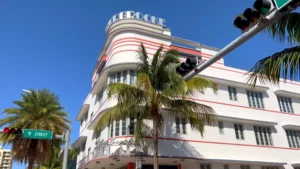 the beach, with a good balance of residential properties. This is the perfect area if you are looking for a single family or multi-family home compatible with all the entertainment of Miami Beach.
North Beach's Ocean Terrace is fast becoming a smaller version of South Beach, with cozy beachfront hotels and cafes.
It's very easy to run into a celebrity at one of Miami Beach's nightclubs. It may also be that you do it at a fun pool party, with a DJ and people willing to spend a lively evening. There are also rooftop bars with spectacular views of the sunset over Biscayne Bay.
WHAT ARE THE ADVANTAGES OF MIAMI BEACH FOR ITS RESIDENTS?
Mid Beach is the most relaxing and family-friendly area of ​​Miami Beach. It has a multitude of hotels on the seafront and very popular destinations to satisfy all your purchases. It is usually the star destination for tourists and locals from other areas of Miami. Parking is easier here than in other areas of the beach.
The center of Miami's Art Deco movement, South Beach is a waterfront pedestrian zone of boutique shops, restaurants, and nightclubs. Designed for the young and active, Miami Beach's SoBe is the party neighborhood. Bars stay open until 4am, and many restaurants are open 24 hours.
On the four islands that Sunset Islands occupies you can enjoy the great privacy thanks to the palm trees, the exuberant gardens and the large patios that this small residential community offers. This neighborhood is located on the west side, and the sunset from here looks spectacular. The homes you find here will be high-end, with gated parking, boat docks, and waterways leading to Biscayne Bay.
Regardless, be sure to take a stroll along the beach or to Haulover Park for fishing, biking, tennis, or golf. And of course, Miami Beach nightlife always ends with an unforgettable vacation day.
Select zone
Cocoplum, Miami
COMMUNITY
Cocoplum's lush tropical landscaping is highlighted by foliage and beautiful palm trees that enhance its high-end homes. Its exclusive location makes it the preferred option for families and professionals. In short, for anyone looking for a sophisticated lifestyle in a paradisiacal enclave of South Florida.
It can also be said that it is the community with the best location in Miami. In less than 5 minutes you can be in downtown Coral Gables, the shops and restaurants of South Miami, or the Village of Coconut Grove.
WHAT ARE THE ADVANTAGES OF COCOPLUM FOR THE PURCHASE OF A PROPERTY?
Cocoplum is an area endowed with amenities that make living here a delight: 24 hour security, gym, swimming pool, playgrounds for children, yacht club, tennis courts, gym, marina and much more.
In addition to all the experiences it offers with its shops, restaurants and entertainment, it also offers immediate access in less than half an hour to the Miami International Airport, Brickell, the Port of Miami, the city center and the vibrant South Beach area. .
WHAT ARE THE ADVANTAGES OF COCOPLUM FOR ITS RESIDENTS?
Much of Cocoplum's properties are above water. It is usually an area where people with great purchasing power look for houses. Those who have an affinity with sailing and enjoy the idea of ​​having their boat docked in their own home.
Cocoplum is located just a few minutes from the most prestigious public and private schools in the city, which has contributed to the select quality of South Gables, South Miami and Coconut Grove.
Select zone
cocoplum-investment-miami
Aventura stands out for its beaches. It is an accessible area with numerous beaches overlooking the Atlantic Ocean.
Its privileged location makes Aventura the ideal place for those who love the sun, sand and water. Living in Aventura is like living on vacation: when you want and without additional costs!
WHAT ARE THE ADVANTAGES OF AVENTURA FOR THE PURCHASE OF A PROPERTY?
If you enjoy shopping, in Aventura you have everything you need. The Aventura Mall is the largest mall in Florida and the third largest in the US There are shops, restaurants and more than 10.000 parking spaces. You can also visit places to shop like The Shoppes at the Waterways, Intracoastal Mall, The Village at Gulfstream Park, and Sky Lake Mall.
But shopping is not all that can be done here. There are also other forms of entertainment, such as the many parks where families can enjoy a picnic while the children play.
WHAT ARE THE ADVANTAGES OF AVENTURA FOR ITS RESIDENTS?
Aventura offers a very good educational level thanks to the excellent schools available both inside and outside its borders. With a competitive, high-quality offering, some of the most popular schools are the Aventura City of Excellence School and the Virginia A Boone- Highland Oaks School.
If you like physical exercise, there are also gyms, restaurants and specialized stores to maintain a healthy diet. You can also enjoy water adventures here, golf, arts, and even some theater.
The warm and pleasant climate most of the year is another of the great attractions of the area. The winters are not too cold, so you can wear shorts, T-shirts and sandals here from January to December. Approximately 252 days a year are sunny!
Select zone
The city of Hollywood is the gateway to a global market of opportunities. Popular for its compatibility with business, Hollywood is located in South Florida and is considered a hub of international trade. Close to the airport, Port Everglades is one of the world's leading cruise ports and one of the busiest containerized ports in the United States.
WHAT ARE THE ADVANTAGES OF HOLLYWOOD FOR THE PURCHASE OF A PROPERTY?
Hollywood is divided into four distinct zones: Hollywood Beach, parallel to the Atlantic Ocean, which is where all the fun is. In the direction of downtown Miami you can find Art Deco, to eat in one of its restaurants, shop in one of its exclusive stores or stroll through a park. On the outskirts of the city you can see some hotels, casinos
and other attractions. In addition, there is an Indian reservation owned by the Seminole tribe of Florida, which has guarded these lands since the XNUMXth century.
When you have stored all the energies of the beach, it is time to take a walk downtown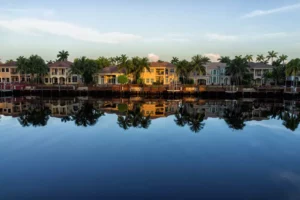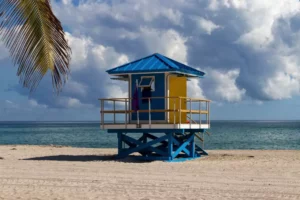 Hollywood landmark. This is the perfect place to enjoy the most select art in Miami. Cradle of artists of all kinds, the museums house modern works of art of all styles.
WHAT ARE THE ADVANTAGES OF HOLLYWOOD FOR ITS RESIDENTS?
Hollywood stands out for its subtropical climate, with hot and humid summers for most of the day. Winters are also warm, cooling especially after dark. In summer and autumn the presence of rains is frequent, with occasional tropical storms or hurricanes. Winter and spring are drier, but in winter they are common
cold waves, especially at night, invaded by frost and electrical storms.
The area is child friendly. In the ArtPark, in Young Circle, the youngest can have unlimited fun in playgrounds and playgrounds. It is also possible to wander the trails or attend one of the nightly events that the park organizes several days each week. Hollywood is synonymous with guaranteed entertainment!
Select zone
Fisher Island, Miami
CITY
Fisher Island is an exclusive island located just a few minutes off the coast of Miami. This island can be accessed by yacht or private ferry. The ferry departs every 5 minutes and takes 7½ minutes to reach Fisher Island.
About 700 families live on this island. While in recent years more and more families have made it their primary residence, some residents use it as their second, third or even fourth residence.
WHAT ARE THE ADVANTAGES OF FISHER ISLAND FOR THE PURCHASE OF A PROPERTY?
The real estate market moves especially in the apartment market. All buildings maintain the same aesthetics to maintain homogeneity.
Almost all apartments on Fisher Island are over 275 square feet and have more than three bedrooms. Buyers often choose this island because they feel it is the perfect substitute for a single-family home, but with added security.
WHAT ARE THE ADVANTAGES OF FISHER ISLAND FOR ITS RESIDENTS?
As for daily necessities, there is a small bank, a post office, a grocery store, a fire station, emergency medical services and several dining rooms. It also has several playgrounds, beaches and marinas.
There is a private school for boys with over 80 students enrolled, with an A grade, serving PK through XNUMXth grade.
Select zone
Wynwood, Miami
NEIGHBORHOOD
Wynwood is an artistic explosion. A lively neighborhood every day where you can eat, drink and have fun constantly.
This is home to a multitude of art galleries, retail stores, antique dealers and a wide range of restaurants. In the mid-XNUMXth century, Wynwood became popular with Caribbean immigrants who were drawn to its futuristic vision. They rehabilitated abandoned warehouses, shuttered factories, and other disused buildings to make Wynwood what we know today.
The artistic relevance is undeniable, turning the windowless facades into canvases where they exhibited their work.
WHAT ARE THE ADVANTAGES OF WYNWOOD FOR THE PURCHASE OF A PROPERTY?
Wynwood is recognized around the world as a leading destination for art, innovation, fashion and creative business. It is one of the most relevant creative communities in the United States, where professionals come to live, work, eat, have fun and grow spiritually.
Musically, this is the paradise of salsa and reggaeton in Miami. Wynwood is the neighborhood where the fun never ends. If in addition to cafes and bars, you also enjoy the nightlife, then long nights of dancing and entertainment await you here.
WHAT ARE WYNWOOD'S ADVANTAGES FOR ITS RESIDENTS?
Wynwood is an ideal neighborhood to live in, especially for young people with an artistic spirit. It is the perfect place to attend original restaurants, bars, cafes and shops. Although in the past it was an industrial zone of Miami, now it is a mecca for artists from all over the world.
In addition to young people, there are many families who choose Wynwood to move year after year. With a low crime rate, it is recognized as a safe place to raise children. Between high luxury apartments, it is possible to enjoy a walk. The low-cost medical care in this area also makes it a very attractive space.
Select zone
Coral Gables, Miami
Coral Gables is a popular area for families looking for a safe place to live: it has strict police controls and continuous neighborhood surveillance. It also stands out for having very safe houses within gated communities.
Coral Gables is home to parks, golf courses, canals, and an exquisite lifestyle. In the high-end property spectrum, while the supply of luxury apartments and townhouses is low, the single-family home market dominates.
WHAT ARE THE ADVANTAGES OF CORAL GABLES FOR THE PURCHASE OF A PROPERTY?
This area is a great opportunity for both those who want to rent or buy a property in Miami. When it comes to houses for sale, it is possible to find everything from picturesque Spanish colonial houses, to multi-million dollar mansions.
The West area is known for being more affordable, with lots of small, cozy and classic Spanish houses. You can also find other more exclusive options, near the golf courses and the canals of Coral Gables.
In the eastern area, the houses are generally larger and more spacious. In this area, the houses are usually in gated communities and are located in front of the sea, with direct access to the bay or very close to it. This is where the most luxurious homes in Miami are for sale.
WHAT ARE THE ADVANTAGES OF CORAL GABLES FOR ITS RESIDENTS?
Coral Gables is a wise choice for families with children. You can find excellent private schools for preschool to fifth grade (elementary school), such as St Philips and St Thomas. In addition to being located near the best schools in Miami, it is also close to Brickell (Miami's financial district), the Beaches and the airport.
Select zone
Edgewater, Miami
NEIGHBORHOOD
Edgewater is primarily a residential neighborhood in the style of the early XNUMXth century. The tall residential towers that run along Biscayne Bay stand out.
Miami has become the global culinary epicenter with internationally renowned chefs and restaurants taking risks every day to elevate the city's burgeoning scene. Edgewater has the best restaurants in all of Miami: Mandolin Aegean Bistro, Cypress Tavern, Michael's Genuine Food & Drink, Wynwood Kitchen & Bar, Blackbrick and Sugarcane, among others.
Avant-garde art galleries mix with luxury boutiques. Edgewater has much to offer: the Adrienne Arsht Center for the Performing Arts, the Pérez Art Museum of Miami, the Patricia and Phillip Frost Museum of Science. It is also known for the Rubell Family Collection, the Cisneros Fontanals Art Foundation, the Margulies Collection, and the architectural landmarks of downtown Miami.
WHAT ARE THE ADVANTAGES OF EDGEWATER FOR THE PURCHASE OF A PROPERTY?
Edgewater's streets are just as walkable as other popular areas like South Beach. The advantage of living in a pedestrian-centric neighborhood is that there is a wide variety of shopping and entertainment venues within walking distance. You can visit
the Publix supermarket at 18th and Biscayne, easy access to the Metromover, or a myriad of restaurants and shops.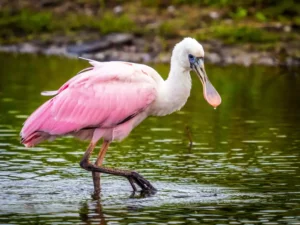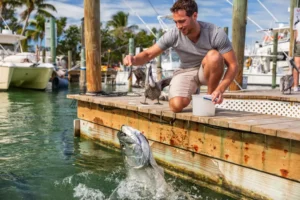 The art that invades the surroundings of the Design District has become the star zone of the most emblematic luxury brands in the world: Hermès, Louis Vuitton, Marc Jacobs, Burberry, Loewe, Officine Panerai, Rolex, Tom Ford, Dior and Christian Louboutin are just a few of the world-renowned boutiques…in Miami's most exciting shopping destination!
WHAT ARE THE BENEFITS OF EDGEWATER FOR ITS RESIDENTS?
The atmosphere of Edgewater in Miami cannot be explained like the others. Unlike other areas, such as Brickell Avenue, Edgewater is known for being a quieter and more picturesque place. It is always packed with residents heading to the gym or their favorite restaurant. Edgewater can be defined as an unmistakably urban neighborhood, but at the same time welcoming.
Its popularity has grown in recent years thanks to its proximity to downtown and other iconic neighborhoods like the Design District.
Recent developments have led to rapid urbanization of the area, which now boasts mid- and high-rise residential buildings and shops.
Edgewater is ideal for those who love to stroll
or bike along the charming Biscayne Bay boardwalk. Also for those who want to visit downtown Miami or attend a sporting event at the AmericanAirlines Arena or Marlins Park. Edgewater is noted for endless recreational activities that no one in Miami can resist!
Select zone
Brickell, Miami
NEIGHBORHOOD
Brickell is a dense residential neighborhood with high-rise buildings and a multitude of Miami apartment towers. The main north-south avenue is Brickell Avenue. Along it you can enjoy many restaurants, shops and places to be entertained.
On the other hand, Brickell Key is a closed island located on the northeast side and is full of exclusive residential towers and high-rise hotels.
More and more popular restaurants are opening within the center, where you can find everything from Italian places specializing in pizza and pasta, to imported foods. On Brickell Key, the NAOE is the quintessential sushi temple. It is an exclusive restaurant where you can enjoy sake, soy sauce, karasumi eggs, and much more!
WHAT ARE THE ADVANTAGES OF BRICKELL FOR THE PURCHASE OF A PROPERTY?
Brickell is the financial district of South Florida and the hub of Miami's banking and investment sectors. A good part of the State's foreign consulates are located here.
And it is that the great center of Miami is one of the fastest growing neighborhoods in recent years, thanks to its good communications through the Metrorail at the Brickell station, and the 5 stations of Metromover's Brickell Loop.
WHAT ARE THE ADVANTAGES OF BRICKELL FOR ITS RESIDENTS?
If the warm climate of Miami invites you to enjoy your best version for the beach, in Brickell you have a select offer of first class spas, salons and gyms. You can also find boutiques that carry out a facial treatment with powerful polyphenol antioxidants extracted from seeds.
Brickell is a modern, imposing and dense place that is located in the heart of Miami where past and present are combined in perfect balance. The financial district has a similar ambition to New York. In this highly concentrated urban core, everything you need to live, work, shop and relax can be found with extreme ease.
Also, at Museum Park, you can enjoy music festivals or visit some of Miami's newest museums, The Pérez Art Museum Miami and the Phillip and Patricia Frost Museum of Science.
Select zone
Design District, Miami
NEIGHBORHOOD
Design District is the area of ​​Miami where creativity reigns. It is the favorite place for many innovators in fashion, design, art and gastronomy.
It also has prestigious restaurants of high culinary renown, such as Michael Schwartz and Michelle Bernstein. It's easy to find wealthy residents or tourists in town for an exhibit opening or one of Miami's annual international art fairs.
WHAT ARE THE ADVANTAGES OF DESIGN DISTRICT FOR THE PURCHASE OF A PROPERTY?
It is a neighborhood located north of Midtown. When you visit the Design District, you can access more than 130 art galleries, exhibitions, creative services, shops, antique dealers, and countless bars and restaurants.
There's no doubt that it's Miami's most innovative fashion, design, art and architecture shopping destination!
WHAT ARE THE ADVANTAGES OF DESIGN DISTRICT FOR ITS RESIDENTS?
Enjoy all kinds of possibilities for art lovers, from original galleries to high-end shopping. Refreshing your wardrobe with luxury essentials like Christian Louboutin, Prada, Louis Vuitton and Hermes is easy in the Design District. You can also find carefully selected boutiques and stores to decorate your home in the style that most resonates with you.
Select zone
Sunny Isles Beach
Sunny Isles Beach is the official travel and tourism destination for lodging and entertainment. It is the ideal area to spend some time relaxing and leisure. It is a paradise in itself, with restaurants, spas, parks, beaches and events throughout the year.
It is an area known for its wide variety of hotels, beaches and entertainment. In addition, it has good communication and accessibility with other areas of Miami.
Select zone
Hallandale beach
Many people choose Hallandale Beach for the striking beauty and attention to detail along its entire shoreline. But in this area there are also countless tall buildings and luxurious apartments that are very reminiscent of California.
Select zone