Rentals in South Florida as a real estate investment
Why consider South Florida for real estate investment?
There are many reasons to consider investing in the South Florida real estate market, even with – and possibly because of – rising home prices.
For example, Florida benefits from fantastic fiscal stability and a strong economy. It is the tenth most powerful economy in relation to other American states. This is great if you are looking for long-term investment opportunities and passive income through rentals.
Additionally, South Florida is currently enjoying a steady increase in population, which directly drives the demand for housing. Miami-Dade County, for example, has more than 2.750.000 residents, and is the seventh largest county in the country after places like Los Angeles and San Diego. With this growing population there will be sure opportunities for real estate developments.
Additionally, the South Florida retail market has grown quite a bit in recent years. Thanks to improvements in work technologies, the absence of state income taxes, and fantastic weather, Florida has attracted young professionals who have had a positive impact on the economy.
Other reasons to invest in the South Florida real estate market are:
Florida is a great state for business, with lower taxes and excellent economic conditions.
Miami commercial real estate, in particular, offers very high returns in terms of return on investment.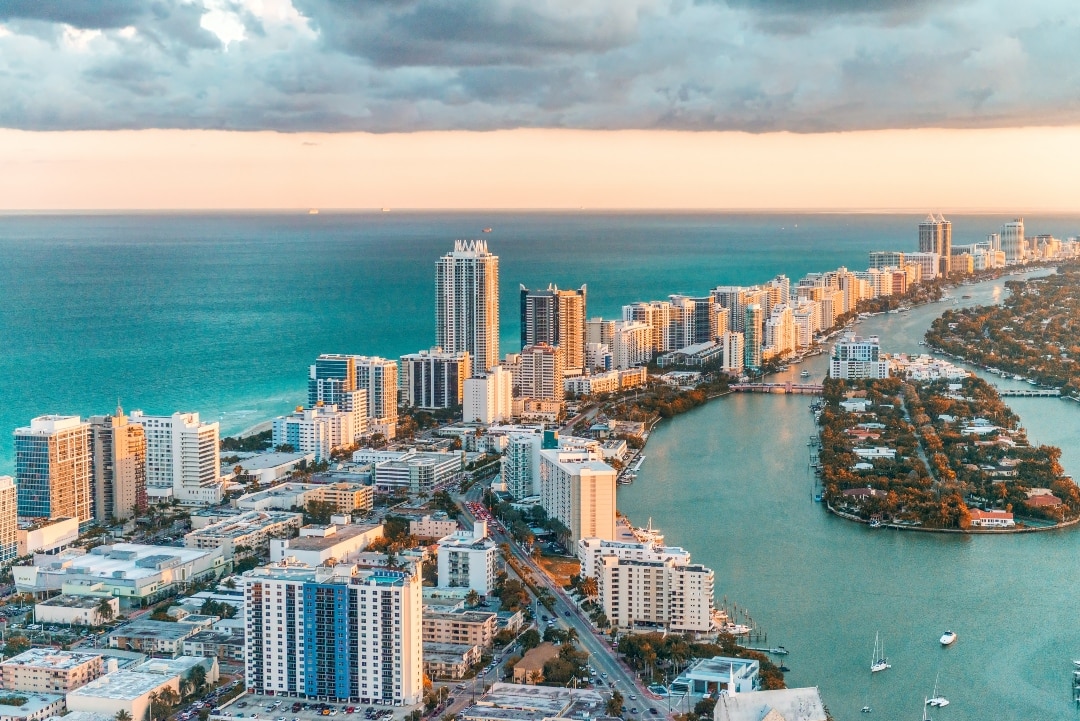 The rental market in South Florida
High housing costs keep many Americans from owning their own home, forcing them to continue renting. Additionally, we are seeing increased competition in the rental market due to remote professionals relocating to South Florida.
Median rent has risen dramatically in several Miami neighborhoods. The typical rent for a one-bedroom apartment in Miami's Design District increased to $3.117, up $1.231 from the previous year. In Little Havana, the median rent for a one-bedroom apartment was $1.863, an increase of $888 from last year.
For long-term investors considering rentals, the situation is great. Homeowners can keep raising prices and earn significant passive income if they can secure property now, before they are squeezed out by rising acquisition costs.
If you want advice to talk about real estate investment in Miami or South Florida, Contact us here.