Airbnb rental rates rise in Q4 thanks to increased bookings.
Thinking of buying a rental property on Airbnb? In that case it is important to be aware of the current state of this market.
One of the most striking rental options is Airbnb, because the rentals are for short periods and the daily rates are higher. But... is it worth setting up an apartment in Miami to rent it through Airbnb? We tell you a little about the latest statistics of the company.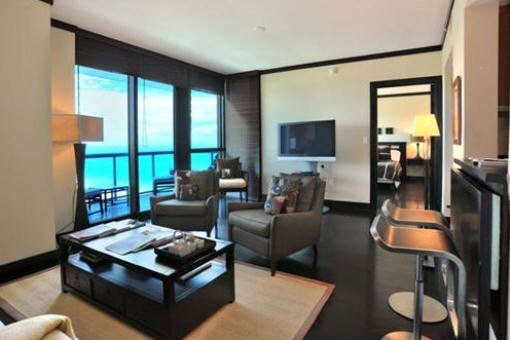 The current demand for Airbnb
The San Francisco-based company said in February this year that it earned $319 million in the fourth quarter, up from $55 million a year earlier. He came to earn 1.89 billion dollars for the entire year. But you have to consider that this No. It is one of the most popular destinations on the platform. On the contrary, the best profits come from: Los Angeles, Miami, New York, Orlando and the Atlantic Coast of the South Florida.
According to the company, more and more people are considering making international trips. They have also begun to return to cities that many travelers avoided amid the pandemic. This is why we have seen an increase in bookings in the departments, and general revenue for the fourth quarter grew by 24% compared to the previous year.
"We are seeing really strong demand in the first quarter. No matter what's going on in the world, people want to travel because they're stuck at home more often," Chief Executive Brian Chesky said on a call with analysts. "The office is now Zoom, the mall is now Amazon, the theater is now Netflix."
The Airbnb Dilemma
Airbnb overtook hotels when travel began to pick up, as some people preferred the isolation of a home over a hotel. However, complaints about high cleaning fees and other fees pushed Airbnb to be more honest about the total price that listings show. Chesky said the company has started including all additional costs in the December rates and this has not affected bookings.
To take advantage of the upward trend in travel, Airbnb has been expanding its listings in an attempt to encourage more people to list their homes on the platform. The company said that, excluding China, it added 900.000 ads last year, bringing its total to 6,6 million. However, that strategy has annoyed some hosts, who complain that fewer rentals are going through.
Dave Stephenson, CFO, explains that the company is trying to find a balance. "If we have too much supply, the hosts are not happy because they don't get enough bookings," he said. "If we don't get enough of a deal, then guests are not happy because they don't get the options they prefer."
Exceeding expectations
Airbnb's earnings in the fourth quarter were 48 cents per share. That beat the prediction of an average of 26 cents per share. Total revenue came in at $1,9 trillion, beating Wall Street's forecast of $1,86 trillion.
Average rates rose 5% after excluding currency effects. Cancellation rates decreased from last year. Shares on the Airbnb stock were up about 9% in aftermarket trading. Stocks have been rising: As of Tuesday's closing price, shares had gained 14% this year, compared with an 41% gain in the Standard & Poor's 8 Index.
Botton line
It's a great time to join Airbnb rentals, especially in one of the most popular destinations like Miami. However, one must consider that it requires a higher level of care than a long-term lease. For this reason, we always recommend you consider your position and your objectives before making any decision.
Are you still lost? Consult with an expertTell us about your situation and we can advise you on the best financial decisions that will serve to achieve your goals.
This blog was adapted to Spanish from the Miami Herald.