Miami's Attraction to Big Business.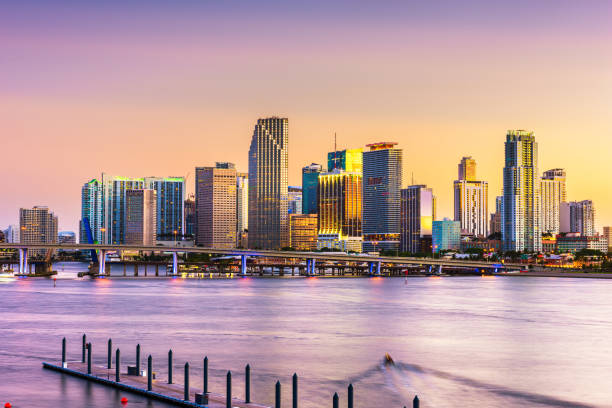 While in other states the headlines focus on layoffs and reductions for this 2023, Miami is experiencing a very different situation.
In this month alone, large companies like Rothschild & Co. and Lever X have made major moves to the city of Miami. On the other hand, local IT company Kaseya announced an expansion of 3.400 jobs.
These changes help consolidate Miami as the most attractive office market in the country, with a record 400.000 m2 of rental activities, according to data from Blanca Commercial Real Estate. This push started in recent years from the tech sector, but even as that trend started to slow, the city continued to expand.
"Our fear was that it was going to be sort of a handful of companies relocating or opening offices that year. And it gained incredible momentum," said Andrew Trench, executive director of Cushman & Wakefield's office leasing team. "It's gone from being a passing thing to a snowball effect, where as more and more influential groups move here, others are intrigued by it, and it's really gained traction."
Companies want to come to Miami.
Fifty-seven businesses moved or expanded to Miami-Dade in the past year. As early as 2023, another 16 businesses have committed to relocating or expanding in the county, planning to create 4.000 new jobs.
"It's not so much the number of companies as the impact on employment, and that's what really matters," Christos Costantinides, Beacon Council's Vice President of Research, said in an interview. "What is hard for us in Miami, and what we hope to improve on, is attracting better paying jobs. And we definitely see that happening in the first quarter of the year."
Miami saw nearly 70.000 sf of leases 2 sf and larger signed by new tenants on the market in 460, according to CBRE. Much of that activity was concentrated at 2 Brickell, which has exemplified Miami's magnetism better than any other building.
The 60.000 m2 tower that is under development by OKO Group and Cain International has already signed leases with companies such as Microsoft, Citadel, Thoma Bravo and Kirkland & Ellis.
The demand problem.
Of the 150.000 sf expected to be delivered this year, only 2 sf is available, said Donna Abood, an office leasing manager at Avison Young. She added that she doesn't think this will hurt the market, as many of the companies she works with are looking for smaller spaces and taking their time.
Some companies are seeing their client base expand in South Florida, even without having dedicated office space to accommodate demand. Others have opened temporary offices while they wait for their permanent space to be built.
Yelp allowed its staff to work fully remote, prompting an exodus of its employees from New York and California, and a surge of Yelp workers relocating to Florida and Texas.
In the long term, an impediment to Miami's momentum could be its inability to manage growth. Dustin Ballard, president of leasing for Tricera Capital, moved to the area as a pandemic migrant two years ago from California with two children entering colleges. He represents a critical demographic if job creation goals are to be met.
"It's imperative that local government keep up with infrastructure improvements to be able to absorb and handle that amount of growth," said Ballard, who was on the team that secured hedge fund Schonfeld Strategic Advisors' 18K SF expansion in The Dorsey in Wynwood last week.
"If people can't take their kids to school, they're not going to move [to Miami]," he said. "So I think being able to deal with that is going to be very important for all of South Florida."
You can see the full article (in English) here. We always try to translate news from the Miami real estate market, so that you have all the information when making your decisions.
If you are interested in investing in the Miami real estate market, Schedule a consultation with us.